Gentlemen, Friends and Members of Our Extended Family;
As a former E50/E75 Unit Director, I am exercising my prerogative to communicate directly with you again and to remind you of one of my former agenda items – to honor ourselves as veterans of the Vietnam War.
February 23, 2016 marked the 71st Anniversary of the Flag Raising on Mount Suribachi on Iwo Jima in World War II. This year as we continue to recognize the 10-year anniversary of the Viet Nam War, let us remember the men we "followed into battle", albeit, 21 years(+/-) later. They were not much different from us as evidenced by the young faces in the 1967 photograph of the E50 LRRP leaders in 1967.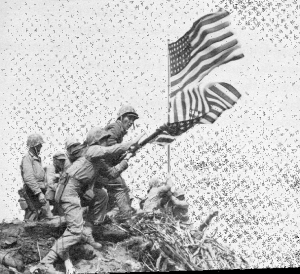 I would be remiss to not also honor my uncle, Joe D. Alire. He served in the U. S. Marines and fought in the "island hopping campaign" that included Iwo Jima until he was severely wounded on Guadalcanal. He returned to the United States to live a long and productive life.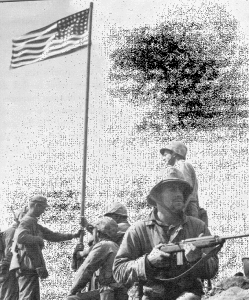 Veterans, like us, know the horrors of war, but also the heroism – the modesty with which one describes his own acts of endurance and his devotion to duty. Whether serving under the distinctive unit insignia of the 9th Infantry Division, the scroll of the Long Range Reconnaissance Patrol, the crest of the 50th Infantry Regiment or the insignia of the 75th Infantry, we, too, took up arms and stood our posts in defense of the United States of America.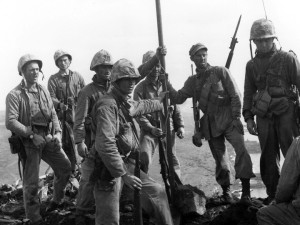 By doing so, we like the United States Marines who fought on Iwo Jima, demonstrated our own heroism and commitment to country and to each other.
So, let us remember our parent unit's motto "Play the Game". The motto is taken from "Vitai Lampada" ("They Pass On The Torch of Life"), a poem written in 1892 by Sir Henry Newbolt (1862–1938); and the inscription on Marine War Memorial in Washington, D. C. which reads, "Uncommon Valor was a Common Virtue".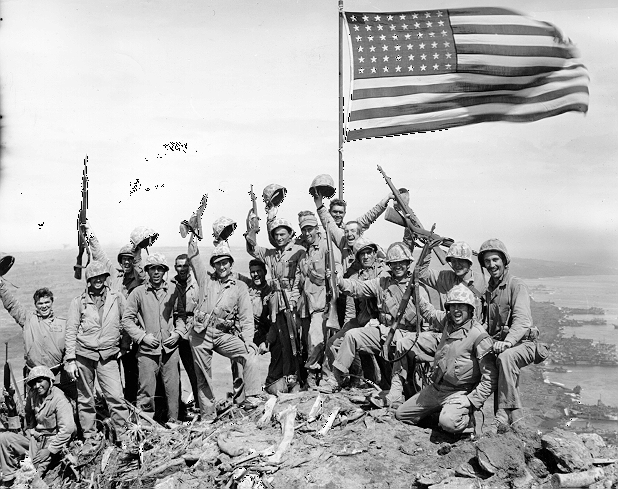 On this occasion, I salute the men who raised the flag on Mount Suribachi 71 years ago – and you guys, as Vietnam War veterans.
Addendum: Insomuch as many of us do not routinely "do" Facebook, I thought I would post Kenny Walden's Facebook message dated February 22nd for your information. It reads:The Walden family has a mission for all of you LRRP / Rangers of Echo Company if you choose to be on it. On March 23rd our dad aka "Sarge Walden" will be turning 80. We are asking everyone to send him a card on the week of March 21st to the 26th. We want to flood his mail box with birthday cards — so if you could mark your calendars for that week and send him a card. We would greatly appreciate it and thank you.
Mail the birthday cards to:
Elbert Walden
401 Moore Avenue
Smyrna, TN 37167
Finally, for those who can view and/or download photographs, I have attached several photographs for your perusal.
LRRPS Led The Way; Rangers Lead The Way!  (Webmaster note:  I like that!!!)
Poncho
Retired E50/E75 Unit Director
"Many people would rather die than think; in fact, most do."