November 8, 2014 is the date of the Veterans Day running of the Half and Marathon in Santa Barbara, California.
This note was sent to me by the Mr. Chuck Howe, President of the David Westphall Veterans Foundation.
Dear Duane,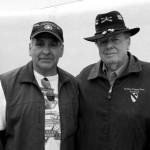 It has been beautiful in the Angel Fire area this spring and the rains started last week so we are hoping for a very green summer. Our big news is that the Governor of New Mexico, Governor Susana Martinez has nominated ten acres immediately south of the Memorial as one of four rural veterans' cemeteries to be built in the state. It will be built to national standards and maintained as a state cemetery. The cemetery will be open to veterans and qualified family members from all states. The concept needs to go before Congress for final approval and we will be contacting you in the near future to assist with this. The land was donated by two Vietnam veterans, Harry Patterson, Wichita Falls, TX and Stan Samuels, Angel Fire, NM.
The Memorial Day program was fabulous this year with Joe Galloway the co-author of We Were Young Once, and Soldiers as the primary speaker. Congressman Ben Ray Lujan also spoke. We had approximately 500 in attendance.
Chuck